LEGAL EDUCATION
Western State University of Law
Juris Doctor, 1979
- Class Standing: Top 10 percent
---
UNDERGRADUATE EDUCATION
California State University Long Beach
Bachelor of Science in Business Administration, 1973
---
EMPLOYMENT
1980-Present
Terry J. Coniglio, Inc., A Professional Corporation
Managing Director; engaged in the practice of law involving matters of domestic/international transportation, U.S. Customs, Freight and Ocean Shipping Law, acting as attorney and consultant. The primary focus of the firm is upon Admiralty/Maritime general business law and litigation and international and domestic joint ventures and corporations.
1975-1980
Seatrain Lines, Inc. - Weehawken, New Jersey
Western Area Manager (Oakland/Long Beach)
Coordinate Operations/Sales Activities for the Western Area of the United States on behalf of the Seatrain Far East Division. Managed eight regular employees and two Japanese ex-patriots located in Long Beach, California and Oakland, California working with major exporters, importers, freight forwarders, customs house brokers, and Japanese trading companies.
The weekly service (all water and intermodal) included all major U. S. Ports, on the one-hand, and Japan, Korea, Hong Kong, Taiwan, Australia, Singapore, Pakistan and Bangladesh on the other.
1973-1975
Sea-Land Service, Inc., Menlo Park, New Jersey
Attended an extensive six month training program at Sea-Land's Houston, Texas container terminal. The program entailed two 4 week intervals each of working together with each manager of each terminal sub-department viz: Marine Operations; Claims Department (Over, Short, and Damaged Department); Container Operations; Labor Relations; Government Relations (U.S. Customs, Federal Maritime Commission, Public Utilities Commission, Interstate Commerce Commission, Port Authorities, U.S. Coast Guard, Environmental Protection Agency); Personnel; Warehousing and Distribution, Dispatching; Marketing; Tariffs; Equipment Control.
At the end of the Houston terminal training, I was sent to Sea-Land's corporate offices for classroom style training covering all functions of the Sea-Land system from a global standpoint. I worked in all facets of operations/claims and sales in the following cities/ports during my tenure with Sea-Land: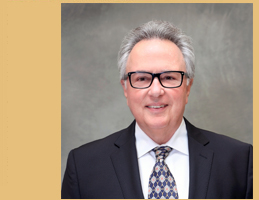 PROFESSIONAL MEMBERSHIPS & ACTIVITIES
Court Admissions
Supreme Court of the United States of America
United States Court of Appeals for the Ninth Circuit
United States District Court:

for the Central District of California
for the Northern District of California
for the Southern District of California
for the Southern District of Georgia
for the District of Hawaii
United States Court of International Trade
United States Court of Appeals for the District of Columbia Circuit
Federal Maritime Commission
State Bar of California
District of Columbia Court of Appeals
Memberships
Maritime Law Association of the United States (Proctor in Admiralty)
Propeller Club of the United States
American Bar Association
Los Angeles County Bar Association